AUSTRALIAN FASTENER INDUSTRY ADOPTS WORLD'S BEST PRACTICES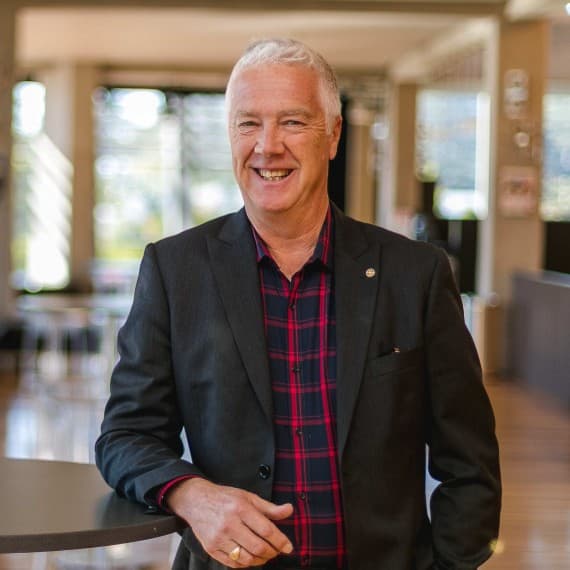 Fasteners take many forms in a myriad of applications across a wide range of activities and Australian industry sectors. Anchoring, attaching, fixing, gluing, nailing, screwing, stapling… you name it, the methods of mechanical and chemical bonding and fastening applications abound.
At the beginning and end of the day, the fastener and the fastening method has to be fit-for-purpose. Fasteners must meet local and sometimes international industry codes and standards. They must stand up to claimed specifications and applications as well as operating life requirements, warranties and a bunch of other legal, industry practices and user preferences and compliance imperatives.
The Australian Engineered Fasteners and Anchor Council (AEFAC) was established as recently as 2012 by Swinburne University of Technology in collaboration with Founding Board Members Ancon Building Products, Hilti (Aust), Hobson Engineering, ramsetreid, Stanley Black & Decker and Wurth Australia. Supporting Members include Allthread Industries, Simpson Strong-Tie Australia and Iccons. However, AEFAC is an independent body, and so does not endorse comments below from other industry leaders, their companies or their products.
According to AEFAC Training & Development Manager, Dr Jessey Lee, five years ago there were no Australian standards for structural anchors and fasteners critical to the Australian construction industry.
However, now "working with Australian regulators, industry and end-users, AEFAC has helped to create new industry standards that dramatically improve the safety, specification, selection, design and installation of structural anchors and fasteners for the Australian industry, transforming industry practice to world's best.
"Improving fastening practice enhances safety during construction and in the circumstance of extreme events, increases cost effectiveness," she concludes.
What do fastener industry leaders say about the value their products deliver?
Fuji Fasteners has been producing metal fasteners, screws, bolts, studs, pins and more for Australian industry and overseas markets for more than 40 years.
With extensive expertise and credentials in the automotive aftermarket, industrial, OEM, defence, specialised construction, marine and reseller sectors, Fuji Fasteners also exports to New Zealand, China, Vietnam and the Czech Republic.
Fuji Fasteners Director, Ross Tidswell, says there are a number of key aspects to selecting the right fastener for any specific application or task.
"Obtaining metal screws, bolts, studs, pins etc for customer specific application requirements is where Fuji Fasteners focuses. It must be the right fastener for the job at hand; the required quantities have to be right, and, the appropriate plating or finish to suit the application," he says.
"Far too often a standard fastener is used because of availability and price… only to find the end result is compromised due to issues such as aesthetics, poor thread choice, material not strong enough and/or the fastener is showing signs of rust," says Tidswell.
Key criteria include:
• ensuring the right fastener shape and thread type to ensure the best possible fastening solution
• aesthetics
• a viable and economical quantity of fasteners to suit the application
• ensuring the most appropriate fastener material is chosen
• and making sure the most appropriate finish is applied to the fastener, particularly the plating or coating, to suit the environmental conditions of the finished application.
"We have innovative fastener solutions like cost effective fastener screw SEMS assemblies," Tidswell adds.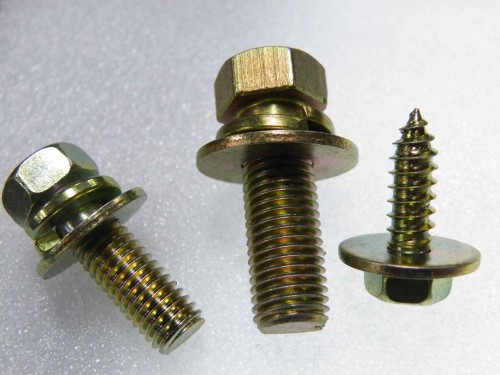 "These are screws or bolts with a captive spring or flat washer (or both washers captive)… rather than the labour intensive task of hand applying washers that often fall off if the fastener has to be applied in the downwards position.
"These washers are specifically designed with a finer inside diameter dimension so that they are held on by virtue of the larger diameter of the threaded section of the fastener," he concludes.
Key international trends? Lightweighting and sustainability
According to Dr Antonio Pagliuca, Senior Technical specialist at 3M Industrial and Tapes in the UK, "lightweighting" is a mega-trend across many industries. Reducing component weight has great benefits, ranging from improved product design/performance and a decreased end-user cost through to lower environmental impact.
Given this, bonding and fastener suppliers are being challenged to introduce new, cost-effective, lightweight material solutions which meet the same durability, quality and reparability standards the industry demands.
Shari Loushin is 3M's Lead Application Engineering Specialist in the USA. She comments: "Sustainability in production is a hot-button issue that is only going to escalate.
"A lot of pressure is on manufacturers to decrease fuel use, energy consumption and contaminant emissions. The best way to do that is to reduce the weight of materials being produced, and use the lighter-weight materials in lieu of traditional heavy metals.
"Adhesives are great options for thin, lightweight materials. Where mechanical fasteners may rip though and damage a thin substrate, an adhesive bond provides even load distribution across the surface area of the joint area. This reduces the potential for fatigue damage, lengthens the life of the bond and product, and drastically reduces replacement or repair costs.
"Thinner and lighter materials can be cheaper to manufacture than heavy metals, so using adhesives with these types of materials in assembly can effectively drive down costs, as well," concludes Lousin.
Pete Jeans is Chief Operating Officer of SMO Sydney.