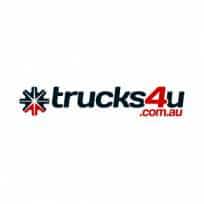 If you are looking to purchase a new or used truck, then go no
further than Trucks4u. We are your online source for buying and
selling trucks, trailers and commercial vehicles. Post your truck
for sale at www.trucks4u.com.au if you
want to sell your vehicle as soon as possible. We are better than
any other advertising tool. Millions of people visit our site
daily. With so many trucks available online, you can explore the
options and find the one that meets both your budget and job
requirements. Trucks4u specializes in selling/buying/hiring high
quality trucks, trailers and commercial vehicles for light and
heavy industrial and construction tasks.
With so many trucks available online, how do you find the right
one? Trucks4u gives you the tool you need to search for different
types, prices, brands and models of new and used trucks. You will
find a great number of trucks and trailers that belong to
well-known brands like Mitsubishi, Caterpillar, Volvo and many
others popular on the market. With our help, you will choose the
best. Whether you need to sell/buy/hire light duty, medium duty
or heavy duty trucks, visit our easy to navigate site. Being a
number one online marketplace in Australia, is not without a
reason. We do what's best for our customers.