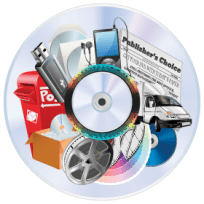 Regency Media
As Australia's largest independent manufacturer of Optical Media, Regency Media pride themselves on a history of sustainable growth and progression within the CD and DVD Replication market. Having already established themselves as the Australian manufacturer of choice for the Home Entertainment Industry in Australia, Regency Media founded the Broker Division, a collection of CD and DVD brokers working together to provide complete solutions to all optical and digital media customers.
Regency Media provide replication and distribution to some of Australia's largest entertainment providers, and through Broker Division now offer the same service to all clients, no matter their size.
Media Technology
Cementing themselves as the partner of choice for digital/optical media and logistics solutions, Media Technology continue to offer the customised products and tailored solutions that propelled them to success in the first place. Taking advantage of Regency Media's onshore factories, warehouses and distribution chains, Media Technology have spent the last year refining their products and services to maintain their position at the forefront of the specialist digital & optical media supply chain.
Providing custom designed and tailored CD and DVD Mailers, along with Fulfilment and Disc On Demand services, Media Technology offer clients new and exciting ways to conduct their Direct Marketing Campaigns and Online E-Store and Software requirements.
MultipliCD
MultipliCD's attention to detail and impeccable service standards provided the foundation for this growth, as the Media Publishing industry and Promotions industry quickly discovered that there was a company that knew their industry and the requirements associated. MultipliCD is now the cover mount specialist, providing magazine and newspaper tip-on CDs and DVDs to Australia's publishing giants.
Further to this, MultipliCD also provide content provision to our publishing and marketing clients, constantly working with content suppliers to offer relevant and high quality film, music and games to be used for promotional magazine and newspaper tip-ons. MultipliCD also work with clients and suppliers to create custom content for special occasions.
Products
Optical Media
CD Audio – offering up to 80 minutes of audio
CD-Rom – used for small pieces of interactive content and data – Capacity 700MB
Enhanced CD – contains a collection of Audio and a Data
DVD5 – Single layer DVD which can contain up to 90 minutes of video
DVD9 – Dual Layer DVD which can contain up to 160 minutes of video
DVD10 – Double sided dual layer DVD which can contain up to 180 minutes of video (split over 2 sides)
DVD5-Rom – Single layer DVD with capacity of 4.7GB
DVD9-Rom – Dual Layer DVD with capacity of 8.5GB
DVD10-Rom – Double sided dual layer DVD with capacity of 9.4GB (split over 2 sides)
BD-25 – Single layer Blu-Ray disc with a capacity of 25GB
BD-50 – Dual layer Blu-Ray disc with capacity of 50GB
Digital Media
USB Flash Drive
MP3 Player
SD Card