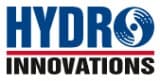 Hydro Innovations
Hydro Innovations
Pumps & Pumping Equipment
Hydro Innovations provide our Australian Industry with the very best and most innovative pump solutions, supported by the best technical service team in the country. 
 We have collaborated with the most dynamic and effective brands globally, and our range includes Gorman-Rupp, Ragazzini., EDUR, Venturi-Aeration Inc,  RamParts and JS Proputec.
With over 80 years combined experience in applying, selecting and troubleshooting pumps, we are experts at designing the most successful and cost effective fluid transfer systems to meet your requirements.
Hydro Innovations is the exclusive distributor of Gorman-Rupp (USA) pumps in Australia. Gorman-Rupp are the world leaders in self priming centrifugal wastewater pump technology, however they also manufacture the best fuel pumps, gear pumps, prime assisted pumps and packaged pump stations. Venturi Aerators are used in conjunction with Gorman-Rupp self priming centrifugal pumps. 
Hydro Innovations have offices in Sydney (Head Office and Warehouse), Melbourne and Brisbane, and have appointed Sub-Distributors in SA, WA and NT. The Sydney facility includes a training centre which is expected to be heavily used to deliver safety and maintenance training to pump operators, and pass on special applications training and product enhancement updates to engineers.