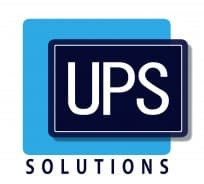 UPS solutions are an Australian owned, and Australia wide Power Protection and Data Centre supplier. Some of our products we manufacture and resell include:
Uninterruptible Power Supplies (UPS Systems) Single Phase and Three Phase UPS, Line Interactive, On-Line UPS, Modular UPS systems.
Batteries, Sealed Lead Acid, Gel Batteries, Pure Lead Batteries, Battery Cabinets, Battery Testing Equipment, Replacement Batteries, Battery Cartridges, DC Cabling.
Generators, Portable Generators, Power Stations, Diesel & Petrol.
Surge Protection For Data and Electrical Circuits.
Power Distribution, PDU's, Busbars, Cable Management Trays.
CRAC, CRAH, InRow, Cooling Units. Design, Installation
and Servicing of the equipment above.