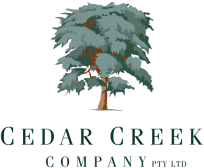 Cedar Creek are an innovative Australian company who have created advanced technology and Food Traceability systems for the Perishable Food Processing (inlcuding meat processing & fresh produce), Manufacturing, Logistics and  Distribution Industries. Our software systems provide our customers with key benefits including traceability, yield control and production performance monitoring.
Our hardware systems provide compliance labelling, high speed product flow management and real-time data capture; with wireless and mobile capabilities.
All of our systems are modular, built on a strong foundation which we then work with our customers to deliver a solution that is tailored to each unique business requirement. We listen to our customers and we build systems that deliver the critical production advantage that other systems cannot.