Zener Electric (Newcastle) Pty Ltd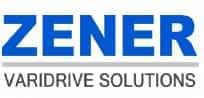 Zener Electric is an Australian company specialising in the design and manufacture of electronic motor controls and custom power electronic equipment. ZENER offers a standard range of variable speed drives and soft starters to suit all types of loads and applications.
With a Zener variable speed drive solution you will enjoy the benefits of expert advice, an Australia wide network of service agents and after sales support from a local team of technicians & engineers.