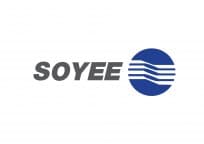 Established and based in Australia since the year 2000, Soyee Australia is a niche
manufacturer and distributor of Cleanroom Consumables, Contamination Control
Products and Healthcare Disposables.
Working hand in hand with our customers, we supply to a wide range of high-tech
industries such as Aerospace, Automotive, Biotech, Digital Print, Electronic, Healthcare,
Medical Device Manufacturing, the Mining, Oil and Gas Extraction sector, Nanotech,
Pharmaceutical Manufacturing, Research and Development Facilities, the Photovoltaic
Industry and other critically controlled industry environments.
Soyee has an established distribution and sales force network within offices strategically
located in Australia, Singapore, Malaysia and Thailand.
Our company's key forward strategy has been achieved by continuously maintaining
strict in-house quality controls, adherence to internationally recognised ISO standards
and providing unsurpassed customer services.