Bervic Engineering Co Pty Ltd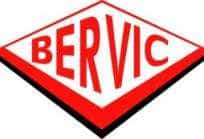 Bervic Engineering Company Pty Ltd, established in 1968 in Melbourne, Australia, specialises in the manufacture of high quality machined components and sub-assemblies to customer specifications.
Our broad manufacturing base enables us to produce a variety of products made from materials such as brass, steel, aluminium and plastic for the automotive, electronic, plumbing, casting and forging industries.
As a repetition manufacturing company, we have earned a reputation for quality, service and are recognised as leaders in our field. Staffed by experienced and highly-qualified personnel, we are proud to have achieved quality accreditation to the ISO 9001 standard.