Dye Machinery (Australia) Ltd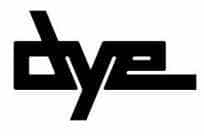 Our company strategy is "Quality should not cost more...options should not be a luxury...size should be affordable....and after sales support the foundation of our business".
Mention of the name "Dye" and any person worth their salt will know it is a respected and trusted name within the sheet metal and fabrication industry for over 50 years.
Established by New Zealander Ned Dye in the early 60's, this iconic Dye name reaches countries around the world.
Today, it is no different! We are proud of our brand and the respect it commands.
From inception to now; we continue to provide our clients far and wide with in depth knowledge (when selecting) and support for our products.
We listen and learn your needs. 
With 50 years of manufacturing experience behind us, our dedicated team will strive to provide a solution for your specific needs. Talk to people who know pressing and cutting.
With the launch of Dye's new product range last year, clients can now look forward to cost effective solutions that won't break the bank, yet provide impeccable quality and service.
We've listened....and now we have it! Take a closer look. We offer you peace of mind when selecting a Dye.