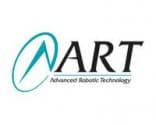 Advanced Robotic Technology
Advanced Robotic Technology
Metalworking & Metal Machining
ART is a world leader in CNC technology and development. We specialize in the production of both CNC Routers and CNC Plasma profile cutters. ART's range of CNC routers and plasma cutters are custom built to meet industry specific requirements.
Most of ART machines in our CNC Router or Plasma Cutter range can be modified to your specific business needs in regards to your material dimensions and additional tooling requirements.
With the flexibility that your ART CNC Routing Machine or Plasma Cutter has, you will be able to advance your business to the next stage and lower production costs and reduce lead times.