Durst Industries (Aust.) Pty Ltd.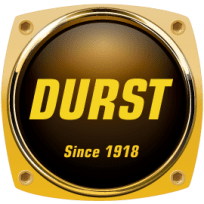 Founded in 1918, Durst is an industry leader in producing high-quality diagnostic electric testing and charging equipment.
Durst's long history of expertise is heralded by its constant investment in developing the latest technologies.
This has allowed Durst's wide range of products to play a key role in workshops across Australia and over 20 countries worldwide.