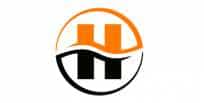 Houghton Metal Working products are available in premium soluble, semi-synthetic and full synthetic providing clean running, heavy duty performance and the latest technology.
Houghton metalworking fluids are capable of providing long sump life with low odour and unique resistance to bacterial and fungal growth, as well as excellent machining performance on both ferrous and non-ferrous metals.
Houghton's comprehensive range also offers' extended tool life for applications ranging from light duty cutting to heavy duty broaching.
Our grinding fluids provide for both high speed grinding, as well as specialised applications.
Our products address common operational demands, such as high lubricity, extended tool life, light colour, low odour, and reduced misting.
Other Product Lines: 
Hydraulic Oils I Fire Resistant Hydraulic Fluids, Heat Treatment Fluids I Metal Cleaning, Metal Surface Finishing Products I Beverage Can Offshore Technology I Paper Chemicals, Rolling Products I Specialty Additives