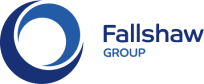 Experts in Mindful Moving
Everyday the Fallshaw Group of companies provide mobility solutions and products to businesses all over Australia and the world.
As the experts in mindful moving, we manufacture and supply products that are designed and built to minimise the risk of workplace accidents and injuries associated with pushing, pulling or lifting heavy loads in the healthcare, commercial and industrial sectors.
Comprised of some of the biggest brands and providers in materials handling, our massive range of Australian made Fallshaw wheels and castors, Electrodrive electric tugs, Gzunda bed movers, Liftmaster bin lifters, and the Castors & Industrial range of conveyor systems, scissor lifts, access equipment, pallet trucks, trolleys and everything in between, all work toward keeping you and your workplace safer.
So whether it is reducing the risk of forklift related accidents, providing hospitals with safer moving equipment, or keeping your trolleys running efficiently, the Fallshaw Group has you covered.