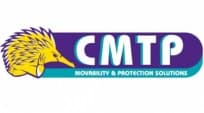 Timber Pallets, Crates & More – Transport Packing & Packaging Solutions
Complete packing and packaging solutions that works
Wherever you are in Australia, if you need to pack, store, move or export delicate goods, from fresh produce and livestock to electronics, or large volumes of bulky goods and equipment, CMTP can provide you with effective and efficient packaging solutions.
Whether you need standard pallets, crates, cartons, contract packing or totally customised packaging designed and built for you, CMTP has the skills, experience, technology and full ISPM compliance to offer the best solution for your requirements.

Product PROTECTION, packaging INNOVATION and prompt ACTION are the cornerstones of CMTP customer satisfaction.