Storemax Australia Pty. Ltd.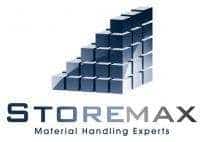 We at Storemax Australia, offer a broad range of storage and handling solutions. With our experienced team we can guarantee our clients the best possible solution at a great value. At Storemax, we can cater you for your racking, storage and material handling needs at wholesale prices.
We specialize in Cantilever Racking, Pallet Racking, Drive-in Racking, Narrow Aisle Racking, Shelving, Cool Room Shelving, Garage Shelving, DIY Shelving, Pallet Lifters, Stretch Wrappers, Vacuum Lifter, Conveyors, jibs etc. At Storemax, 'we deliver on time and at budget, always'.