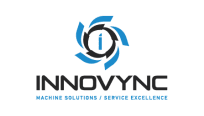 When it comes to delivering premium CNC machines paired with premium quality service, INNOVYNC stands unrivalled. We are a leading suppler of CNC machines for Stone, Glass, Plastics and Advanced materials.
At our core, our philosophy transcends the physical, encompasses the technological, and rises to a new level of innovation. Through our unique blend of technical know-how, creativity and ethical business practice, we're placed squarely in the position of nation-wide industry leaders – and we don't take this responsibility lightly.
You can expect expert installation, maintenance, repairs, and fast spare parts replacements with us long after you've sealed the deal. We're well acquainted with what it takes to run a high-tech machine efficiently and make every effort to apply ourselves to each client in our care.