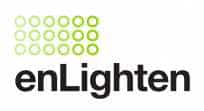 enLighten Australia is a privately owned Australian innovation company.
At enLighten we are passionate about delivering energy savings to our clients. 
By combining the benefits of LED and controls that respond to how the space is used, enLighten's products are regularly delivering energy savings up to 93%.
All enLighten products are designed to deliver significant improvements in the costs of ownership of lighting. Delivering our clients a return on investment of less than three years is achieved by maximising energy savings and reducing long term maintenance costs in a package that has a realistic initial cost of ownership.
The enLighten product range is designed by us and manufactured exclusively for us.
Distribution channels to market include via partner electrical wholesalers with direct client sales for installation projects.