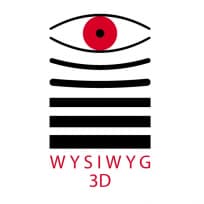 Founded in 2003 our multi disciplinary firm comprises both professional engineers and surveyors with a wealth of experience in all aspects of 3D laser scanning, 3D Measurement and 3D Inspection and analysis services.
Our range of laser scanning technologies are a combination of both laser and structured light scanners including portable co-ordinate measuring machines (CMM's) capable of scanning small detailed parts to our terrestrial scanners used for larger items such as cars, buildings or planes.
Wysiwyg 3D is an Australian owned and operated company revolutionising the way we design and manufacture using laser scanning technology.
Why settle for 2D when you can capture every detail of your part in 3D.
File types can be exported to suit a wide variety of industries.
Now offering Vehicle Mounted Scanning and 3D Printing Services!