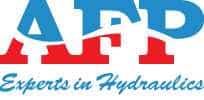 Aussie Fluid Power is an established leader in providing fluid
power solutions into the Australian and SE Asian markets.
Headquartered in Perth WA, our team comprise of dedicated
engineers, hydraulic & instrumentation technicians, certified
hose technicians plus technical sales & procurement personnel
experienced with hydraulics and resource industries.
We provide a single source solution for design, manufacture and
service across a diverse range of hydraulic and automated control
products. Expertise in engineered systems such as hydraulic power
units, control panels and chemical injection skids is
complemented by a service department fully equipped for on-site
and workshop based installation, pressure testing, flushing and
commissioning.