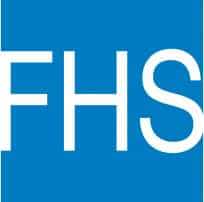 Established since 1994, Fusion Hire & Sales Pty Ltd (FHS) boasts Australia's largest range of plastic welding equipment, weld rod and accessories for the mining and civil industries making us the one-stop-shop leader in plastic welding.
FHS branches are located in Melbourne, Victoria and Hemmant, Queensland, however we serve customers Australia-wide.
We are associated with some of the world's leading brands including Ritmo, Forsthoff, Munsch and Caldervale Technology, and have a vast range of products and services on offer including:
• Extrusion welding equipment
• Hot air welding equipment
• Butt fusion welding equipment and accessories
• Electrofusion welding equipment and accessories
• Custom pipe fabrications and fabricated fittings
• Plastic weld rod production
• Plastic welding equipment service
• Hire of plastic welding equipment
• PE welder training through Polysmart
No matter what you want to achieve in plastic welding or fabrication, be sure to make FHS your first stop.