Container Shelters by Allshelter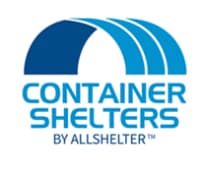 Container Shelters by AllsheltContainer Shelters by Allshelter have been in the weather protection and covers industry since 1999 and have since grown considerably.
We provide the highest quality container shelters, made with durable lightweight steel construction, and fabric that can, at your request, be designed to withstand winds of over 300km/h, without needing to be removed.
Covers come with UV 100 coating, and you have the choice between semi translucent fabrics that remove the necessity for daytime lighting, or blockout and semi-blockout ones that offer more shade.