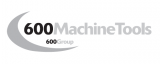 600 Machine Tools Australia
600 Machine Tools Australia
Industrial Design & Marketing, Metalworking & Metal Machining, CNC Lathes, Electronic Lathes, Machining Centres, Milling & Turning Machinery, Vertical Lathes
600 Machine Tools Australia, is a member of the 600 Group, one of the world's leading names in the manufacture and distribution of state-of-the-art machine tools and ancillary products. We offer quality machine tools and reliable service, Australia wide. Customer support is our number one priority and our customer and service personnel, are all accredited to International Standard ISO9002.
The 600 Group takes its name from the early head office address at, 600 Commercial Road, East London. The Group formed its first machine tool company in 1932 and became the UK's leading lathe manufacturer through its ownership of the Colchester &  Harrison Lathe companies. Other 600 Group companies include, Clausing Inc. (USA), Pratt Burnerd International (chuck manufacturers), Gamet Bearings and Electrox Industrial laser marking systems.
Other respected brands in our group include, Storm Machining Centres, Clausing Milling machines, drills, saws and grinders.
We are also agents for YCM CNC Lathes and Machining Centres, Erlo Drilling machines, Mega Sawing and Thread rolling machines, Manford Milling Machines and a myriad of other Machine Tools and Services.  
We have a strong commitment to training. Customer needs and after sales training and advice, are part of our standard operating procedures. Our staff of experienced product specialists and CNC application engineers, are available to tailor on the spot solutions, to any problem and ensure customers achieve the maximum potential from the equipment they purchase.