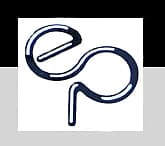 Since 1972, our family owned company has produced some of the finest examples of polyurethane components within Australia, and the clients we service include some of the biggest industrial names around.
Engineering Plastics is a company with complete drawing and design, engineering, tooling and fabrication capabilities. We can handle all jobs too, whether they come with big or small specs attached. This means you can count on us as a true one-stop shop, geared to saving you valuable time and production costs.
We take great pride in manufacturing products ranging in weight from 10 grams up to 400 kilos, and from 10A to 80D hardness grades. Our production facilities also work in UHMWPE thermoset plastics, high performing nylons, acrylics, polycarbonates, and rubber materials.
Take a look at our product range, and the list of satisfied clients who testify to the service and quality of the products we produce.