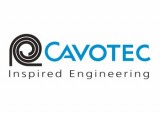 Cavotec
Cavotec
Industrial Consumables & Services, Engineering Supplies, General Industrial Suppliers, Industrial Hoses & Fittings, Cranes & Related Equipment, General Products & Service, Mining & Minerals Equipment, Cranes & Lifts, General Hardware, Mining Equipment & Suppliers, Industry Machinery & Equipment, Fluid handling, Hose Reels & Cable Reels, Materials Handling Machinery & Equipment, Power Systems & Equipment, Connectors & Couplers, Electrical Equipment and Components, Sensors & Transducers, Switches & Switching Equipment, Wires, Chainflex Cables, Energy Chain System, Flexible Cables, Machine Safety, Cabling and Wiring Accessories, Fibre Optic Products & Optoelectronics, Remote Control Devices, Cranes & Lifting, Engineering Services
Cavotec is a global engineering group that delivers power transmission, distribution and control technologies that form the link between fixed and mobile equipment.
Working closely with our customers and industry bodies, we look to develop long-term relationships that drive projects forward and help improve safety, efficiency and sustainability at a vast diversity of applications worldwide.
Cavotec's largest and diverse market unit, General Industry, delivers a diverse range of systems that help a huge variety of industrial sectors operate more efficiently and more sustainably.
The units equipment areas include slipring columns for wind turbines, power connectors for high speed trains, spring driven reels, radio remote controls and cable management systems.
Cavotec's expertise in the mining and tunnelling sectors make tough underground work safer, more efficient and more sustainable at applications worldwide.
The core mission of this market unit is to design, manufacture and supply integrated automation and power supply systems that enable operators at both underground and surface mining sites to limit environmental impact and improve productivity.
Our Ports and Maritime Market Unit develops innovative systems that support our customers' efforts to improve safety, drive productivity and reduce environmental impacts at ports.
Cavotec is the home of award winning automated mooring technology MoorMaster.
We also supply Alternative Maritime Power (AMP) systems and a comprehensive range of staple port equipment, including motorised cable reels, marine propulsion slipring columns, electrical power connectors, power chains and crane controllers.
Cavotec's Airports Market Unit enables the global airport industry to operate more safely and efficiently every moment of every day.
Our integrated systems help airlines and airports to service aircraft quicker, ensuring passengers can board and disembark aircraft easily.