Sadies Corporation Pty Ltd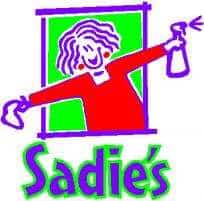 Sadies Corporation is an Australian family owned company.
Sadie's have ISO901:2008 Quality Management System Certificate of Approval for Manufacture, marketing, sales, distribution and export of environmentally sustainable cleaning products.
Located in outer Melbourne, Sadie's have a Research & Development Laboratory and two Micro-Biological Chemists to assist in development of products as an import replacement OR Quality Managers for Toll (contract) Manufacture.
Sadie's provide all commercial & industrial sectors and welcome your enquiry.
The following Products are, or may be, available as required.