Magnetic Automation Pty Ltd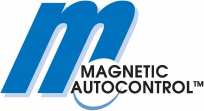 Magnetic Automation has been part of the Australian perimeter security industry for more than 30 years.
We offer locally manufactured products that are designed, manufactured and installed specifically for your application which are compliant with international standards.
Our product range includes barriers, boom gates, automated slide and swing security gates, parking systems, turnstiles and other pedestrian access control technologies.
With extensive experience in commercial and industrial environments, we are able to provide customised and stylish solutions to meet our customers' needs.
Our products are installed within mining, rail, corporate, industrial, government, infrastructure and defense sites.
Magnetic's products and service are recognised for their high standards in quality and reliability, making us an industry leader.
This is a major advantage in high security applications where stringent requirements apply.
Our core competence lies in our knowledge of motor and drive engineering.

We are part of the global Magnetic Autocontrol Group which is a worldwide leading manufacturer of barriers, security gates, turnstiles, parking systems and other related pedestrian access control technologies.
The headquarters of the Magnetic Autocontrol Group is situated in Germany, with six subsidiaries in Australia, China, India, Malaysia, Brazil and USA.
Magnetic Autocontrol is also part of the FAAC Group.
In Australia, we have a presence in every state, with Head Office in Tullamarine, Victoria and branches in Western Australia, Queensland and New South Wales.
All Magnetic products are supported by a comprehensive preventative maintenance, service and spare parts program.