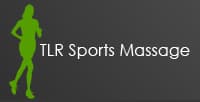 At TLR we use our expertise and experience to provide you with the first class service you need to reach your health and training goals.
As a state and national runner herself, Tracey Robinson understands the pressures of high performance, and the importance of injury prevention.
"I first realised the benefits of massage through my own sporting career; I wouldn't have been able to achieve my goal – and ongoing goals, without it. It literally changed my life. And it's not just for athletes – it can help anyone who feels discomfort or strain within their everyday lives"
Tracey has treated and consulted for a number of high profile athletes and clubs, including AFL teams, State and National level runners, Triathletes and Cyclists. Her wealth of experience and quality of advice has led to her appearance on fitness websites, such as Michelle Bridges.'
So whether you're an elite athlete looking to maintain or improve your performance, or whether you're just looking to relieve the tension and strain of every day life - we have the service that is right for you.
During your initial consultation we will talk to you about your lifestyle and background, injuries and symptoms - and build up a profile of your massage and fitness needs. We will test and assess the range of your movements to understand any underlying problems, and then apply the most effective treatment to alleviate symptoms, tensions and injuries.
With TLR Sports and Massage you will receive a renowned first class service!