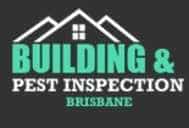 BPI Brisbane - a top-notched and large organization with a great team of certified and professional building inspectors.
They are always ready to provide you building and pest inspection solutions in Brisbane at very economical prices.
It offers building and pest inspection services with our full attention and provide complete guidelines to our valuable customers problems.
The building inspection reports are very easy to understand which are prepared by our excellent skilled building inspections consultants.
We also provide you termite inspection, pool inspections, Pre purchase building inspection, pest inspection, dilapidation report, strata inspections for commercial and residential real estates.