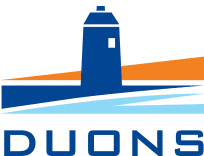 Duons is a French-owned company (part of the Vallee Group) with a global presence. Through its network of offices on four continents, Duons offers outstanding products and service as a telecommunications integrator and technology support partner to range of clients from the government and private sectors. Clientele have included major telecommunications companies such as Vodafone, Orange, 02, T-Mobile and OPT.
In 2006, Duons opened a repair and logistics centre in Brisbane, Australia, to support maintenance of legacy equipment for Australia's largest telco - Telstra. To this day, Duons provides critical repairs and support for the national telephony network as well as offering a range of other products and services for government bodies, corporations, SMEs and end-users.
Leveraging their global network and in-house expertise, Duons continues to build on the value and service it offers to its clients in Australian and the Asia-Pacific.