ZERMA Australasia Pty Ltd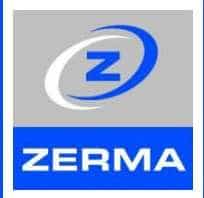 With more than 50 years of experience, ZERMA is one of the leading manufacturers of high quality size reduction machinery worldwide.
The name ZERMA comes from the German word zerkleinerungsmaschinen, meaning crushing machine.
Since the company was founded in 1943, this has remained our mission.
ZERMA has traditionally focused on the development and production of size reduction machinery for the plastics industry.
However, today ZERMA has expanded into related industries such as tire recycling, e-waste and wood recycling.
We remain committed to the improvement and development of size reduction machinery.
The ZERMA product consists of three main machine types; Granulators, Shredders and Pulverizers.