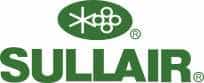 When buying compressing equipment to additionally boost the productivity of your business, integrity, quality and dependability matter and you need to buy equipment from supplier that meets all of these.
Look no further than Sullair, Australia's best supplier of air compressing equipment,
accessories and solutions.
Stationary and portable, at Sullair you can find all types of air compressors, compressor parts and
compressor accessories.
Each of our products delivers a superior efficiency and reliability you have always been looking for.

Backed up with experience of over 40 years, we know the needs of
Australian customers well and meet all their requirements.
We offer products from the most reputable compressing brands in
Australia: CHAMPION and ShopTek, which have earned reputation as
highly efficient and reliable solutions.
From compressor spare parts, compressor fluids to all types of air compressors,
including screw air, industrial, reciprocating, stationary and
portable compressors.
Our extensive range of compressing solutions also includes a variety of water chillers, vacuum
systems, air compressed dryers and a variety of compressor
accessories for improved efficiency.
As customer satisfaction is very important, Sullair is focused on
providing each customer with best experience with buying air
compressing solutions.
Waste your time no more and visit us now!