Hearth House Air-Conditioning Perth
Hearth House Air-Conditioning Perth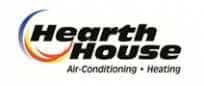 Hearth House offers quality home heating and air-conditioning
solutions for homes in Perth, WA. Contact us today!
LATEST NEWS
Floorsafe offers Australia's largest range of quality tactile products at the very best prices.
The...

The Workplace Health and Safety Show is the official show of #Safetyscape – an exciting new...