Specialised Force Pty Ltd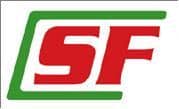 Specialised Force Pty Ltd has been operating and expanding throughout Australia since 1982. With our main office in Sydney the company now operates branch offices in Melbourne, Brisbane, Townsville and Perth. We also support a distribution network covering other areas.
Our activities cover manufacture, import, marketing and distribution of an extensive range of hydraulic tools and equipment together with tools for electrical contracting applications. Support for products is available through in-house service and testing facilities.
With specific expertise in the supply and application of high-pressure hydraulics to rated pressures of 40,00 PSI (2800 Bar) we pursue a "complete system" approach and carefully match components to ensure efficient and safe operation of equipment. We have vast experience, which extends from the supply of small pump and ram sets, through to design and supply of large jacking systems for specific applications. We are a major supplier of specialised tools for industrial electrical contracting and cable installation applications.
With an extensive product range and staffed by people who are committed to quality and service, we enjoy an excellent reputation throughout the industry.