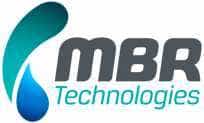 MBR Technologies is an energetic and dynamic company dedicated to support engineering companies in the water and wastewater treatment industries.
We are manufactures, importers & suppliers of a complete range of quality equipment, packages and accessories at competitive prices.
We provide effective solutions using suitable equipment for our clients throughout Australia & New Zealand. We recognise the imperative requirement in the industry for reliable equipment correctly matched for the application.
MBR Technologies is committed to being a sustainable and stable organization trusted to look after our employees, contractors and clients' interests.