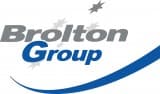 Brolton Group
One of Australia's leading industrial engineering companies, Brolton Group works with the leaders of heavy industry, FMCG and broader manufacturing, providing skilled design and seamless engineering solutions.
Above all, Brolton Group brings solid, hands-on experience and a real-world approach to design.
This means we stand for solutions that work - and we stand behind the 'do-ability' of every recommendation we make.
It's a difference that saves our customers time and money - and that helps companies get solutions that work for their specific needs.
Brolton Group creates solutions for smarter, safer operations in businesses of all sizes, in all industry sectors.
Engineering and support
- General, mechanical, electrical, civil and construction
engineering
- Equipment, plant and factory fit out, relocation or
decommissioning, welding and fabrication
- Design and construction of industrial and commercial
buildings
- Emergency breakdown support, preventative maintenance
Automation solutions
- Machinery safety solutions, risk assessment, machine safety by
design, machine guarding, training, documentation & technical
manuals
- PLC & HMI Automation
- Motion control and precision positioning of servo motors and
variable speed drives
- Machine vision systems and quality inspection control