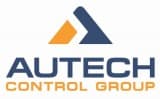 Autech Control Group
Autech Control Group
Engineering, Packaging & Labelling, Packaging and Labelling, Waste Management Machinery, Automation & Process Control, Electrical Equipment and Components
Autech Control Groups is an automation product and services provider based in Melbourne's SE suburbs. We aim to provide customers with cost effective solutions to their Automation, Electrical and Instrumentation requirements, by working directly with quality manufacturers.
Backed by 40 years of experience, we have dedicated technical support personnel who will provide you with prompt on-site or telephone support to get your operations going. We strive continuously to provide an enjoyable customer experience so you will return with confidence.
As technology moves forward, we look continuously for innovative products and solutions to make your plant or equipment running more effectively and easier to manage.