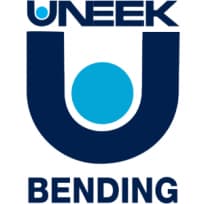 Uneek Bending Co has been shaping the Australian metalworking and manufacturing industry since its founding in 1964. By consistently realising innovative engineering solutions in the production, formation and implementation of complex metal bending, rolling, and finishing, they have ensured their range of services is truly unique and second to none. 
Uneek employs the latest in technology, the most skilled of employees, and a wide range of traditional and exotic metal alloys. Combined with an experienced design department, researchers, and development engineers, there is no industry challenge that Uneek cannot meet.
The company's large domestic and international design and production capabilities makes them the ideal choice to manage large scale manufacturing and engineering endeavors, including boiler configurations, architectural assemblies, transport and automative components, communications arrays, defence requirements and a wide variety of other industry and engineering solutions.
Remember: if you don't think we can do it… we usually can!