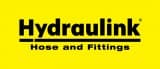 Hydraulink
Hydraulink
Engineering, Materials Handling & Storage, Mining & Minerals Equipment, Industry Machinery & Equipment, Building and Construction, Automation & Process Control, Cranes & Related Equipment, Lifting Equipment, Environmental Management, Environment & Waste Management, General Business Suppliers
Hydraulink supplies top quality hydraulic hoses, fittings, adaptors and accessories to demanding industries requiring the highest levels of uptime and safety. Hydraulink's 'can-do' service ethos is backed by its 24/7 mobile service offering, including fast response times, safety compliance and highly trained, experienced technicians, all under the one brand.
With more than 400 service points throughout Australia, New Zealand and the Asia Pacific region, Hydraulink is supported by 24/7 mobile service units with a focus on solving problems and providing excellent service to their customers.
Industries such as manufacturing, materials handling, machine building, mining, agriculture, transport, forestry, marine and many more rely on Hydraulink's fast, effective and reliable hose and hydraulic services to get the job done – no matter the pressure!