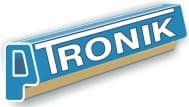 Managing dust generated by industrial processes is a critically important issue in today's economic and environmental landscape.
PTronik recognises this and is focused on providing its customers with specialist products and services designed specifically for the industrial Dust Collector and Air Filtration market to help our customers be more efficient, productive and environmentally forward thinking.
From simple pulse timing through to remote monitoring and predictive maintenance alarms, a smart and energy efficient solution is available to improve your existing Dust Collector or install with your new Dust Collector.
Ask us to help you select the best Timer or Controller for your Dust Collector or Custom Control Application. Ask us how you can SAVE ENERGY with Smart Options.