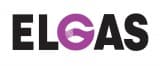 Elgas Limited
Elgas Limited
Energy Efficiency, Energy & Electricity Providers
Elgas is Australia's largest vendor of LPG. Elgas offers LPG to home, business, automobiles and BBQ customers.
With more than 40 service centres around Australia to guarantee fast rapid supply and dependable delivery virtually anywhere in the country.
Elgas is committed to the wellbeing of our clients, workers and the networks in which they live. Elgas is additionally the biggest Autogas distributer in Australia not possessed or managed by an oil company.