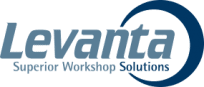 If you're looking for premium quality workshop equipment for your business, look no further than Levanta's workshop equipment and services.
Designed with your business first and foremost, Levanta's workshop equipment from over 50 different brands is leagues ahead of the competition, and can take whatever any busy commercial workshop can throw at them.
Levanta offers the best range of vehicles hoists, lifting equipment, automotive lubrication equipment, wheel service equipment, and everything in between.
If your workshop needs to test anything in the automotive industry, Levanta has you covered, complete with a 100% guarantee.
Our dedicated and professional staff are passionate about the industry in which they work, so you know your business is in good hands.
Our plan is to listen to your requirements, work with you to develop a plan, and produce results, plain and simple.
Whether you're in the automotive or heavy vehicle market, Levanta has the perfect workshop solutions for you.
We are also proudly Australian owned, and have offices in QLD, NSW, and WA, so you know the products you're getting are of the highest quality.
So if your business ever needs roller brake testers or wheel alignment machines, Levanta can manufacture, supply, and install everything you need to create your perfect workshop.