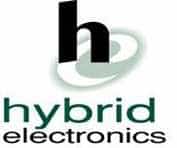 Hybrid Electronics Australia was established in 1974 by Dr. Wal Berryman specialising in the development and manufacturing of thick film hybrid microelectronic circuits (an alternative to PBC's).
Hybrid Electronics is an Innovative Solutions company, committed to building a close partnership with our customers to help realise their product's full market potential.
At Hybrid Electronics we offer custom designed and built innovative solutions in the world of hybrid microcircuitry.
We are a company that creates the future in technology, yet embraces the past in our values.
Being the innovative company that we are, we don't only manufacture our thick film hybrids on ceramic or steel, but we also create them on titanium! (which we have a patent for).
By using this technology, we have the ability to make all our hybrids more sensitive, more reliable and cost effective which keep our clients extremely satisfied.
At Hybrid Electronics we test each hybrid circuit to make sure they exceed the customer's expectation.
Every circuit is 100% functional tested before packing and shipping so you don't have to worry about any failures.
"YOUR SUCCESS IS OUR SUCCESS"