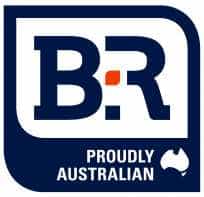 B&R Enclosures is Australia's largest manufacturer of enclosures, racks, cabinets, switchboard building systems, and climate control equipment.
Since operations began in 1955, B&R Enclosures has been a leading manufacturer of electrical enclosures to the Australian market.
Quality is assured with B&R's certification to AS/NZS ISO9001:2008.
The company remains an Australian family owned and operated company with a national focus and an increasing internal distribution channel.
B&R has manufacturing plants in Brisbane, Adelaide and Sydney using state of the art technology to produce our signature, high quality enclosures.