Kelba (Australia) Pty Ltd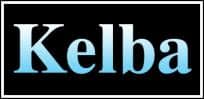 Located in Sydney, Australia, Kelba is at the forefront of load cell design, being the only Australian manufacturer of main stream load cells and weighing accessories.

Established for more than 24 years, Kelba today employs a team of professionals in load cell design, sales, despatch and technical assistance.

Kelba load cells and weighing accessories are manufactured right on our premises giving us complete control over the whole process plus the ability to maintain the high quality standards our customers have come to expect.

Today Kelba stands out as the Australian leader in the field of loadcells and industrial weighing equipment, servicing both domestic and export markets and is renowned for reliable delivery and dependable performance.

In order to compliment our products Kelba has an impressive range of products which includes:
Loadcells from 200 grams to 200 ton.
Load cell mounting kits - from basic feet for platforms all the way up to tank weighing modules.
Summing junction boxes Plastic and Stainless Steel.
Weighing indicators.
PLC 4-20mA cards.
Platform Scales Trade approved and non trade.
Crane Scales.
Pallet Truck Scales.
Weighbeams.
Live Stock Weighing Scales.
Veterinary Scales. 
Please free to contact our office, and let us help you in your weighing application.
 Yours Sincerly,
Kelba (Australia) Pty Ltd