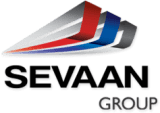 Sevaan Group
We are a CNC Engineering and Precision Sheet Metal and Steel Fabrication manufacturing company, specialising in the finishing of high quality product, located in Minto, Sydney.
We use the latest CNC technology to support our customers requirements from early stages of development (with rapid prototyping) to final production, including assembly.
The continuous investment in latest technology, together with the vast amount of knowledge and skill of our management team in the manufacture of precision metal components, have created an environment of high confidence and trust.