Australian Sweeper Company South Australia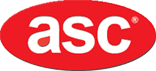 Australian Sweeper Corporation (ASC) is the leading and most prominent commercial floor cleaning company.
We are ready to meet both hiring and buying requirements for industrial cleaning machines across both Australia and New Zealand.
With over 21 years of experience, our experienced South Australian division provides 24/7 sales and services support. 
Our variety of machinary allows us to supply for all types & sizes of industries, including: 
The walk-behind
Push-back
Ride-on
Automatic cleaning tools
If you would like to visit us, we are at Edinburgh North, SA, where you can have the best quality floor sweeper & scrubber machines demonstrated.
Visit the ASC website and/or request an on-site demonstration.