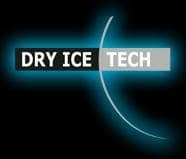 PROVIDING CRYOGENIC CLEANING TECHNOLOGY PRODUCTS & SERVICES
Dry Icetech Australia is the market leader in providing service and consumables to the Australian Market as a service provider to industries such as food and beverage, packaging and the automotive sector.
The CPT (Cryogenic Process Technology) that Dry Icetech Australia possesses has allowed it to develop into industries previously considered impossible for the technology of dry ice cleaning. Importantly, the benefits of CPT are being realised by most major companies in Australia today.
Dry Icetech Australia is committed to the development of the Icetech brand of cryogenic cleaning technology in Australia and New Zealand. To date Dry Icetech Australia has established Dry Ice Pellet production capabilities in New South Wales, Queensland, South Australia, Victoria and Western Australia.
Dry Icetech Australia provides products and services of value to its customers. Whether it's a fully automated system for the cleaning of delicate electronics, or the removal of food product build up from a conveyor line, Dry Icetech Australia has a solution.
Dry Icetech has established a network of CSP's (Contact Service Providers) in five states, please contact us directly for your nearest provider.