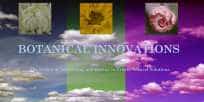 Botanical Innovations an Australian Bio Technology company adding value to naturally occurring elements to create natural solutions which add value to plant, food and peoples health.
Botanical Innovations Peoples Health has developed ULTRA PURUS Colour Coded Sanitisers and Disinfectants.
ULTRA PURUS Colour Coded Sanitisers and Disinfectants:
• ULTRA PURUS GREEN Hand Wash
• ULTRA PURUS AQUA Cutlery and Utensils
• ULTRA PURUS BLUE Bench Top
• ULTRA PURUS YELLOW Hard Surface
• ULTRA PURUS RED Industrial
Botanical Innovations range of ULTRA PURUS products include proprietary natural bio sanitizers, disinfectants and industrial cleaning products for the hospitality, food service, healthcare and industrial and manufacturing industries. All Botanical Innovations products are made from natural ingredients are safe to handle, residue and chemical free.
Working with essential oils and naturally derived products Botanical Innovations is taking the latest technological advances in extraction, purification and application of naturally occurring substances to address the growing need to create a sustainable future by reducing reliance on artificial chemicals and non biodegradable products.