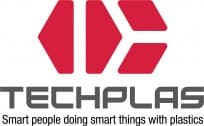 Smart People Doing Smart Things With Plastics.
Custom and stocked Plastic Extrusions for any application.
Innovative solutions - custom design and manufacture all AUSTRALIAN MADE.
Complete in-house material services.
Custom tooling for extrusion of PVC and engineering plastics.
Capability from 2mm profiles to 600mm large profiles.
Recycled Plastic capabilities.
Existing products for scaffolding, tunnel drainage, concrete, crack inducers, form-work, roadside guide posts, traffic management, fencing, drainage,edge protection, decking, mining and building/construction trims.